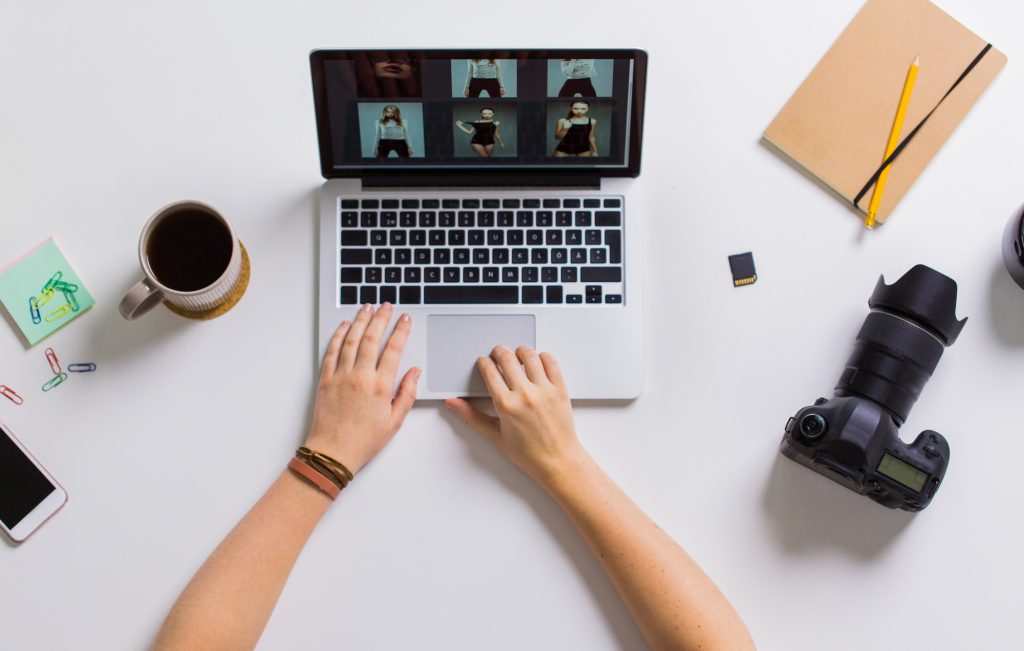 The Free WordPress Portfolio Themes Your Business Needs
You can't have a quality photography business without an excellent website. We highlight the best free wordpress portfolio themes you can use today!
Your photography portfolio is going to be one of the most significant factors in growing your business. It's where you show off your skills and expertise, share your work, and promote your brand.
But we all know you can't have a successful photography business without a great website.
If you're a creative professional, picking the right WordPress theme can make or break your website. You want something that highlights your skills and reflects your brand, not something that makes customers feel overwhelmed.
Keep reading to see the best free WordPress portfolio themes for showcasing your work.
1. The 100
This is a flexible WordPress theme that comes with five demos. The 100 isn't necessarily a photography-specific WordPress theme, but a simple, multi-purpose theme. It works in most niches and for different business models.
We think it serves as the ideal backbone for a website featuring creative ideas. Photos, in particular, get the chance the shine due to the uncluttered nature of this gorgeous theme.
Features include a multi-web layout, cool widgets and plugins, and a comprehensive gallery section.
2. Clean Portfolio
One of our favorite WordPress portfolio themes – Clean Portfolio – boasts a minimal design. This free template is ideal for a photographer who doesn't want to detract from what's really important, namely his work.
The theme comes with a range of webmaster tools, allowing you to optimize your site. Feel free to add custom headers, footers, and analytics.
Additionally, it makes it easy to highlight new content and favorite posts, which you can display on the homepage or throughout the entire site.
Ultimately, this easy-to-use WordPress theme is perfect for anyone who identifies himself as an artist, illustrator, blogger, or photographer.
3. BiancaA
Another clean and minimal take on WordPress themes, BiancaA comes equipped with a big slider, which is perfect for showcasing your latest projects.
We like this pick for its straightforward yet customizable layouts. Plus, it has a lot of white space that gives it a minimalist feeling.
In addition to its effortlessly cool aesthetic, BiancaA is fully responsive and looks great on mobile devices. This helps with SEO and user experience.
Webmasters can personalize the menu, add widgets, update the color scheme, and translate the content.
4. Gridsby
Gridsby is a cool album theme that looks as though it drew a heavy dose of inspiration from Pinterest.
What we like about this one is that it serves as a platform to showcase a wide range of visuals. Plus, it's kind of a departure for those creators who don't subscribe to the school of minimalism.
Beyond being an artistic way to share images with potential clients, Gridsby comes with a long list of features, from free updates to SEO.
The theme features a fully responsive design, a variety of templates, and unlimited color options.
The best part? It's super easy to add new images directly to the homepage and share them on social networks. This makes it a favorite choice for those who need free WordPress portfolio themes.
5. Doko
Doko is another clean, modern WordPress theme perfect for a range of business websites. It comes with both free and paid versions, allowing users to showcase their work in a professional manner.
This theme includes the following key features: social icons, a box slider, and a masonry portfolio that will make your work stand out. Plus, it loads super fast, which helps keep visitors engaged.
Despite its basic design, this template is ideal for photographers, bloggers, or people in the beginning stages of e-commerce.
The free version is intuitive and easy to use as well as fully responsive. Additionally, it's SEO-friendly and can be translated into multiple languages.
On top of that, it allows you to incorporate the WooCommerce plugin for easy selling. Take a cue from Message Factory long sleeve dresses – they've done a good job keeping their e-commerce pages clean and simple.
6. Portfolioo
This free WordPress theme gives users the option to choose between various layout options. Each layout allows you to upload your logo theme plus photos and blog posts without any clutter in sight.
Like Doko, Portfolioo allows users to go with the free version or shell out for the pro. If you're just starting out, the free version will get you up and running in no time.
The site is built with HTML5 and CSS3, and it's fully responsive.
Perfect for designers, photographers, and anyone else with visuals to show off, Portfolio's slick, bloat-free design will make your work stand out.
What's more? This theme makes it easy to customize your site with built-in widgets and plugins.
As you see, you can have a professional portfolio site even if you're on a tight budget. Why spend a fortune when you can get so much for free?
7. Seos Portfolio
Seos Portfolio is one of our favorite free WordPress portfolio themes. This template was designed with the mobile user in mind. It's fully responsive and brings your images to life, no matter what kind of device your visitors are using.
Additionally, the theme can be translated into different languages. It also comes with some handy features like header image, background color, over 600 different font choices, and custom CSS coding.
Beyond Free WordPress Portfolio Themes – Get Inspired by Flat UI
Beyond these seven great free WordPress portfolio themes, there are countless templates out there for photographers looking for a website design that just pops.
If you're on the hunt for some fresh inspiration, check out our webpage. Flat UI is a resource for web designers and others who do business online.
On top of that, we offer CSS design submissions. If you're a photographer looking for a solid source of backlinks, submitting your design might be the right move for you.
Click to learn more about the process, and have a look through our extensive library of favorites!