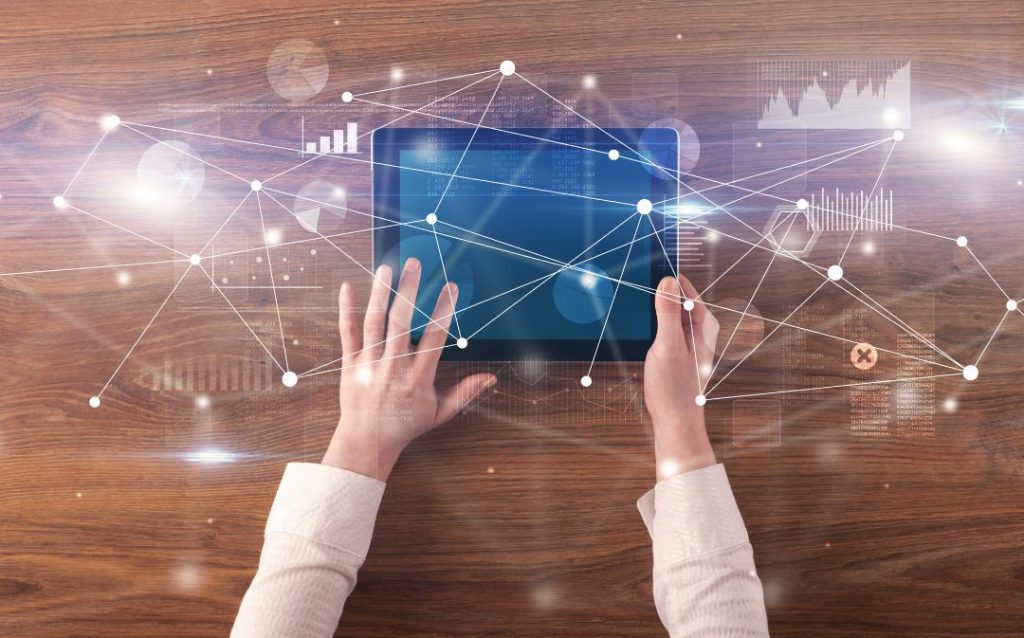 Improving your website's user experience is one of the fastest ways to improve conversion from visitor to customer. Here are 5 ways to improve user flow and experience for your website.
Even in our hyper-connected era, still nearly 50% of all small businesses don't have a website. While this could be blamed on budget or staffing issues, one of the major reasons is that it's hard to make a good website. If you don't understand user flow, you'll struggle to make a good website that gives your customers what they need.
Understanding user experience is important to understanding how people will be able to get what they want from a website. There are many best practices to abide by across the web and just as many standards that are customary in your industry. With so many rules it might seem daunting to make a site that sticks out.
If you want to ensure users have a great experience with your site, check out these 5 ways you can improve user flow.
1. Simplify Your Menus
One of the most meaningful ways to fix your user flow or user experience on your site is to take a look at your menus. Your menus are the key to understanding how you want customers to navigate your site. If you make them complicated and obtuse, you're essentially telling your customers that you don't mind if they struggle while navigating your site.
Your site doesn't need to offer every possible engagement with your products and services. See which ways you can redirect your customers to an Amazon store or another e-commerce site.
Figure out what you need to share the most with customers about your products and let your site focus on that.
You can't go on to the Pepsi website and order a case of Pepsi. That's not the purpose of their
site. They want to give information to people and share more about their company's culture.
Because of the popularity of social media and the numerous ways to sell your products and services on other marketplaces, your site can play a smaller role. Think of your website as a part of the puzzle instead of the centerpiece of your entire strategic framework.
2. No More Pop-Ups
One of the best ways to frustrate your potential clients is to throw up a pop-up that interrupts their experience of your site. When you interrupt the flow of your user's experience, you interrupt their next action which may have been to pull out their credit card for a purchase.
Pop-ups are an outdated format for engaging with your users. Since more people spend their entire day online than ever before, no one is in the mood to browse when they get to your site. They want to get in, get out, and get on with their lives.
To show your visitors that their time matters to you, don't waste their time with clicking and closing windows they never wanted to see anyway.
If you want to get contact information from your visitors or offer them access to free information or products, there are new ways to do that.
3. Calls To Action
Calls to action are probably the best way to offer your clients what they need without being intrusive. Calls to action can take the place of pop-ups or interstitial offers. You'll respect the space of your users without overlooking the potential of getting their contact information.
When you add a call to action, think about what your clients want from your site. If they're coming there with a lot of questions about your kinds of products and services, you should offer them an e-book that has useful information. Use a strong color palette for your call to action that helps it to jump out from the page.
If you're in a field where you're offering emergency or critical services when people are in crisis, make sure you're available to clients with a simple call now button. If you're offering bail bonds, intervention therapy, or emergency IT help, clients will appreciate being able to get in touch with the click of a button.
Click here for more information on crafting website user flow.
4. Follow the Three-Click Rule
This is an extension of the above tips in that you need to ensure that you've made it easy for customers to navigate your site. If you bury your most important products and services, you're making it hard for customers to get what they need from you. This does no service to you and certainly doesn't help your customers.
Instead, make sure everything a customer could need from you is accessible with just three clicks. The "three click rule" doesn't have to be a hard and fast rule, especially when applied to a blog.
When it most strongly applies is when you're selling products and services. If I want to buy a widget from you, I should be able to get to the widget page in just one or two clicks. On that page, I can tell you what size and color my widgets should be with the help of dropdowns.
Between your home page and the "checkout" button, there should be very few obstacles.
5. Listen To Feedback
One of the hardest thing for business owners and website admins to do is to listen to feedback. We know our work and we know our industries better than most other people. While it's nice for people to give feedback, we know it can often be misinformed.
However, when it comes to looking at websites, there is some feedback we can't afford to ignore. Sites need to be user-friendly. They need to be accessible to everyone and they need to make sense.
You won't be there to explain how your site works when someone finds it through a search engine result. If people are saying it's hard to use on a mobile device, take that feedback seriously and try to respond in kind.
User Flow Entails Listening to Your Clients
When you're trying to nail down the user flow for your site, listen to your audience. Check out what other sites in your industry are doing and try to learn from them. Giving users a simple experience can be refreshing and engaging as a heavily coded, high-feedback experience.
If you want to make a simple, flat UI flow that excites users, check out our page for inspiration.