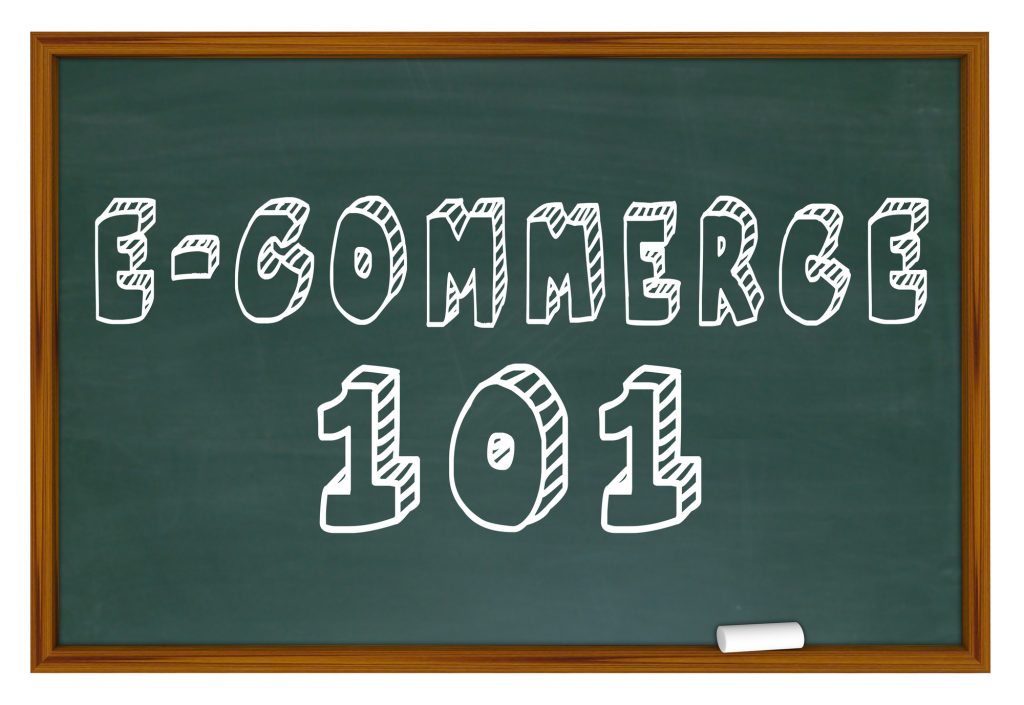 Looking for helpful eCommerce tips?
The whole purpose of an eCommerce store is to sell products or services. Do you know how your eCommerce website is performing to generate those sales?
With just about any business, there are always improvements you can make. When you realize that 38% of shoppers will leave an eCommerce site that looks ugly, it makes you think twice about the impact site design has on your sales.
Read on to find out how you can improve your eCommerce site's design to boost sales.
1. Check Your Analytics
When you're figuring out what's working and what's not, you have to look at data. You can make design decisions based on what you think is working, but that's not a good way to go about things.
Data-driven decisions are based on your customers. When you keep the users in mind, you're creating a better environment for them to buy.
That's why you want to check Google Analytics to see your traffic stats. You want to know how they get to your site, how long they stay, and whether or not they visit any other pages. You also want to see your site's conversion rate.
Data will tell you different things. For example, if people aren't staying on your site more than a few seconds, there's something about the site's design that's putting users off.
If analytics shows that people stay on your site for zero-one second, there could be an issue with your site's load time.
Another stat to look at is conversion rate. If you're getting people to product pages, but they abandon the cart, there could be something about payment methods or something about the process that raised a red flag.
2. See How People Use Your Site
Now that you know what people are doing on your site, you can use a user behavior tool to dig further. A heat map shows you how users use your site. You'll know how far down a page they scroll and where they click to next.
With this type of information, you can find out where you're losing potential customers so you can adjust your design accordingly.
There are heat-mapping tools that you can use to see how people use your site when they visit. Tools such as HotJar, Inspectlet, and Crazy Egg.
3. Run Site Speed Tests
The final piece of data to collect is site speed. About 40% of your site's visitors will leave if it takes more than three seconds to load.
Run some tests through Google Page Speed, GT Metrix, and Pingdom to get your site's speed scores. You'll get valuable information based on that data.
4. Make Improvements Based on Data Collected
Once you have enough information about your site and user behavior, you can start to make improvements to drive conversions. These eCommerce tips are the most common tweaks site owners can make to their sites.
5. Mobile First and Always
This past holiday season, almost half of all orders were on mobile devices. Your site's design needs to be set up for mobile first.
Your site's design needs to be very simple for mobile. People want the product or information they need and they want to move on. Your site's design needs to facilitate that.
6. Improving Speed
If you found that your site speed is slow, you'll want to take a look at your images. Images are incredibly important to drive sales, but they also take a long time to load.
Make sure that all of your image files are compressed to maximize speed without losing quality.
7. ECommerce Tips for SEO
Designing an eCommerce site isn't easy. Designing for the user and for Google's algorithms are hard. To make sure your site is designed for SEO, look at the onsite SEO factors like page speed, bounce rate, click through rate, keywords, and internal linking.
You'll want to make sure that each page has the appropriate title and meta descriptions filled out. These should contain keywords.
If you're looking for ideas to create sales without relying on keywords, read more now about ways to do that.
8. Design Your eCommerce Site for Specific Actions
Depending on the products you sell, you want people who visit your website to take specific actions when you get there.
If your products are priced under $20, they're considered impulse buys. That's because people will purchase them on impulse. The lower the product costs, the less people think about spending the money.
That's why you see so many candy bars at check counters at grocery stores. It's only a couple of bucks for a candy bar and who doesn't love chocolate?
If your products are priced to sell immediately, then you want to design your site to encourage those purchases.
In this case, your site's design needs to immediately convey trust and visual appeal. Trust is created through the use of color, imagery and clean simple design.
You can feature your products on your home page. You can also highlight products that are frequently purchased together.
With higher priced goods, the sales cycle works a bit differently. For purchases more than $50, people usually have to think about spending that kind of money on a product. It's a much longer sales cycle and you have to allow more time to develop to nurture the relationship with your customer.
Your site design should be set up to convey trust and visual appeal. It should also be set up to capture leads. When you collect someone's email address, you can further develop the relationship through email marketing.
Email marketing will keep you in front of your prospects. You'll also develop enough trust to get the sale.
ECommerce Tips for Sales Growth
Your website's design can have a major impact on the conversion rate of your business. When you take the time to examine what's working and what's not, you can implement design changes to spur sales.
Once your site is rocking, you can put gas on the flame by implementing some of these digital marketing strategies to get more traffic to your site.