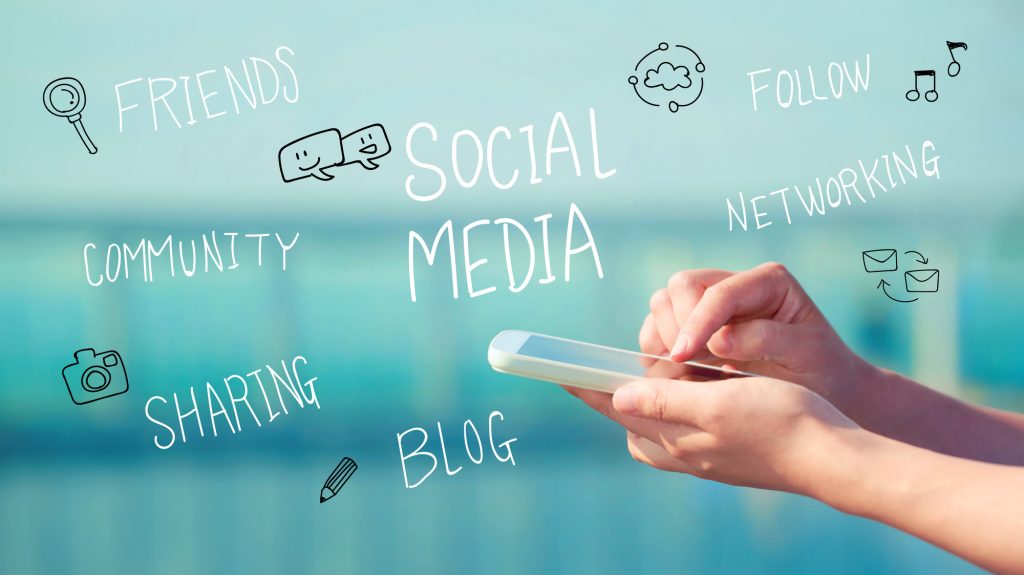 Social media should be integrated into every part of your marketing campaign. Not only is it a fun way to connect with audiences, but it can also boost your engagement and traffic. Those metrics can easily transform into revenue for your company.
It's one of the most important parts of any successful marketing strategy. And social media integration should start at the same place as everything else: your website. If your website doesn't have social media options built into it, people will be less likely to share it.
They'll also be less motivated to share the content on it. That only means you'll miss out on huge swaths of people you could add to your audience.
People connect with each over social media now, and that just means your company needs to follow suit. Keep reading below to learn how you can integrate social media into your website!
Basic Social Media Integration Is Basically Essential
Whenever you read an article or browse the internet, you can probably spot a share button somewhere. Sometimes, the button is located at the end of an article. Other times, the button is located on a sidebar.
Either way, you should think beyond just plugging in a share button on your website. People want to post directly to different platforms, and having to click through how they want to share something will discourage them. Instead, integrate direct Twitter, Instagram, Facebook, and other options.
For example, you can easily integrate a Twitter plugin that tracks how often something is shared. Whenever a user clicks on it, they will automatically be redirected to a twitter page, with a tweet already filled out for them. Make sharing as easy as possible for users to maximize the number of times your content is shared.
Twitter Will Help Cultivate an Audience
Twitter is one of the best ways to make a name for yourself and build a brand. The microblogging format makes your content easily consumable. And since there are 326 million active Twitter users, your content stands to viral effortlessly.
All you need to do is design your social media strategy around the right hashtags and trends. Starting off, you should focus on building a following by contributing to the discussion around any of the array of topics people talk about. Then, you can focus on distinguishing yourself and your brand.
And you can help build your brand by hosting a Twitter feed on your website. If you create a feed of accounts related to yours, people will be more encouraged to visit your website. It can become a hub of industry updates through a simple plugin.
Engage Your Audience with Instagram
Creating content for Instagram isn't as easy as drafting a 280-character tweet. Since the platform focuses on photography and video, you should focus on capturing interesting moments. You can also use Instagram to connect with people through stories, or by creating information and emotional posts.
No matter what kind of content you create for Instagram, just make sure you don't focus on the caption. It should complement your content, not act as the content itself. And by creating video and photo content, you're guaranteed to build a following on the platform.
That's because consistency isn't as important on Instagram as it is on other platforms. Most people don't use the chronological feed on the app. Instead, content is delivered through an algorithm which considers followers, engagement, and relevancy.
The trick to a successful Instagram integration isn't consistency. It's knowing how to grow Instagram followers quickly. And to do that, you first need to post content and integrate it on your website.
Keep People Informed Through Facebook
Facebook has come under a lot of scrutinies recently, yet it's still the largest social media platform there is. People use it to read the news, connect with friends, and engage with their community. You can do all of those things too, in order to maximize your social media strategy.
You can integrate Facebook posts directly onto your website to directly inform people about your company. By drafting informational posts for Facebook and linking your Facebook feed to your website, you can engage more people at once. Your Facebook followers and your website users will both get the same information.
However, you can also drive traffic to your website through Facebook through simple calls to action. Encouraging users to visit your website in your Facebook posts for more information will drive traffic, and therefore revenue.
You can also tempt people with video or photo content on Facebook posts. By posting a video on Facebook and promising more at your website, you will drive massive traffic to it.
Watch Your Metrics Grow with Youtube
Video is one of the most important parts of any modern marketing strategy. With video, you can do more to entertain and engage your audience than any sort of writing could. You can walk people through tutorials about your product, or connect your audience with people at your company.
YouTube also features new media options like live streaming or 360-degree video. With these options, you can enchant audiences. You can also do it without ever leaving your website.
While you should focus on building your YouTube channel, the platform also offers easy embedding options. Almost anything you upload to YouTube can be embedded onto your website as well. And along with watching embedded videos, users can also like videos to help drive engagement on your website.
They can also view entire playlists on your website, rather than watching only one video. That way, people are more likely to spend more time on your website, and your retention time will soar. YouTube should be one of your main video platforms since it offers so many engagement options and videos can be easily embedded on your website.
Social Media Integration Is a Cornerstone to Your Marketing
No marketing strategy is complete without social media integration. It's become one of the most important ways to connect with audiences and make a name for yourself. If your company isn't on social media and doesn't have ways for users to engage with social media on its website, then it might as well not exist.
When you're building your website, you need to keep social media in mind and integrate it seamlessly. Luckily, there are plenty of ways to do that.
Keep browsing our website here, and you will find a theme that will inspire you to become the next big social media trend. All it takes is a few tweets and likes to get it going!