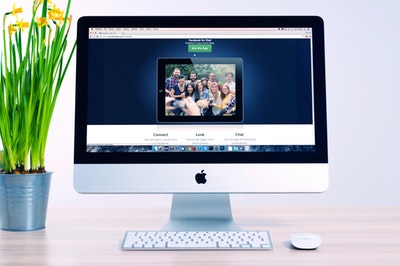 Did you know that 38.5% of visitors would straight up leave your website if it has a bad design? After all, visuals are a huge part of the daily decision making of a consumer, from buying a product to choosing a service.
Make sure you make a good first impression by having a good website design. You can define this as something pleasing to look at, has easy navigation, loads fast, and is responsive.
One of the best ways to achieve these all and more is to hire a professional website designer. If you're designing it yourself, though, make sure you're armed with the right design tools. Here are the 5 best tools in the market today.
1. Dreamweaver
Adobe Dreamweaver is one of the pioneer web design tools, and it still continues to be one of the best today.
Using this software, you can build a whole website from the ground up. You can even use this for creating an individual web page.
It's ideal for beginners and advanced users alike. It offers intuitive controls, code editors, and live views for an effective designing experience.
You can buy it for $19.99 or you can get it as a part of the Adobe Cloud Creative package at a minimum of $49.99 per month. This includes Photoshop, Illustrator, and programs like Adobe Spark, a certificate maker.
2. Sketch
Sketch is a favorite among web designers for the simple reason that it's cleaner and easier to work on. It has a minimal user interface that's quite easy to master as you can always find the tool you're looking for, which makes Photoshop seems cluttered in comparison.
It has neat features, too, like automatic slicing, CSS logic function, and mobile preview. You can get it for $99 per year, but it's only available to Mac; a PC version is not on the horizon yet.
3. WebFlow
WebFlow is more than a web design tool, it's also a CMS and web hosting platform, which means you can build your website, make it live, and add content to on a regular basis all under one software.
It's quite easy to use, as well, and it's perfect for beginners as you don't have to learn how to code to update or to design your website. It has a free version, but you can also pay $35 per month to be able to create unlimited projects and get extra features.
4. Figma
In essence, Figma is a lot like Sketch in functionality and reliability. What sets it apart, though, is that it allows real-time collaboration between different users on different computers.
It being browser-based is also a benefit in that you won't have to download any software on your computer. However, you still have the option of downloading it to your Mac or Windows PC. It's available for free for personal use or $12 per person/group/month.
5. Affinity Designer
Affinity Designer is one of the website tools that can take on Adobe's design tools, like Photoshop. It has a nice layout that feels familiar to Photoshop users, so these people can jump right into the new software and get to designing. It's a solid alternative to Adobe, offering extra features like 1,000,000% zoom as opposed to Photoshop's 3,200%.
Affinity Designer only costs $49.99, but you can also buy packs like brush bundles at its website.
Looking for More Design Tools and Tips?
One of the design tools above should work for you, but if you need more tips, head on over to read our other guides. There's always more to discover! Here's our guide listing down the latest design trends you should start following and implementing on your site today!