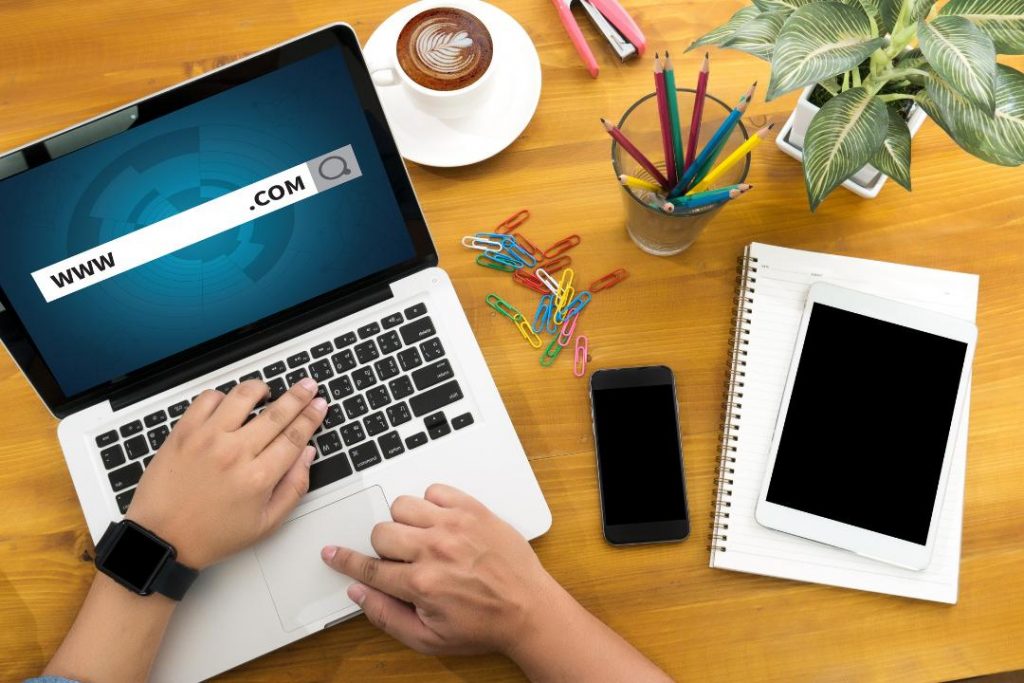 Designing a website can be a daunting project. You have a ton of content you need to put onto the site, but where do you even start with the layout? A sitemap can be the ideal way to design the perfect layout for your site before you start building it. Learn more about how to design a website layout using a sitemap.
If your website has a poor layout, people are going to abandon it and go elsewhere. But if you don't know how to design a website layout, you might not know how to approach this problem.
Thankfully, with the help of a sitemap, you can take steps towards improving the layout of your website.
Keep reading and you'll learn how sitemap can improve the layout and how you can use this information to improve your current site.
Let's begin!
What is a Sitemap?
If you do not know much about web design, you might not even know what a sitemap is.
Essentially a sitemap is like a flow-chart that helps detail the various parts of your site. Using this outline it becomes easier to work out which pages need to be connected to each other. It also makes it easier to work out what pages need to be on your site in the first place.
By having all this information front of you, a sitemap makes decisions about website layout a lot easier. You can design a website sitemap using a visual sitemap generator.
You may find yourself confused about the difference between a sitemap and a wireframe. A wireframe is another important item you need to create when designing a website.
But a wireframe does not focus on the entire website. Instead, a wireframe is designed to help you map out the elements of a single page. Using a wireframe, you will be able to see an overview of the information that is on a page. You will also be able to work out what the layout is going to be, for the page in question.
What Content Needs to Be On Your Site?
If you want to design a thorough and reliable sitemap you first need to think about the kind of content that needs to be on your site. If you do not know which content you need to include, it will be hard to work out the sections that need to be presented in the sitemap.
If you are designing a website from the ground up, there are a few ways you can approach this problem.
The first thing you can do is take a look at competitor websites. You can review each of the sections these websites have. You would then include similar sections within your own website design.
The other option is to view things from the perspective of your target audience. Take some time to think about the people that are going to be using your website. What information will they need access to? Once you know this information, consider how to go about grouping each bit of information, so that you are able to create pages for your site.
It is also important that you include your own opinion here. Think about the goal you want for your website. What do you want people to be able to do when they reach your site? When you know this, it will be easier to think about which pages you need to include.
Focus on Simplicity
If you are going to create a sitemap, you need to focus on simplicity. This is especially the case if you are designing a large website. Sometimes, you might be tempted to create a lot of little pages for your site. But this can often make it hard for people to find the information you need.
You, therefore, need to consider how you can merge some of the pages, without making it difficult for people to find the information you need. This is not an easy task. But if you spend time doing this, it will show when people are using your website.
Consider Seeking out a Professional Opinion
If you are not having much luck with designing your sitemap you might want to seek out a professional opinion. The best way to do this is by speaking to someone who is either a web designer or a user experience expert. People who fall into these two camps will have a keen eye for what it takes to make a well-designed website.
They will know what website users need when they're trying to find information. Because of this, they can provide you with some guidance on how to create your site, so it does not become a confusing maze. They will also know the color palette you should use when designing your website.
You might even want to ask them for help with designing the wireframes for your site.
You should be able to find such individuals with the help of a freelance website. You can always consider hiring an agency to help you with this. But you might find that the costs are going to be much higher.
Refine over Time
A great sitemap is not a perfect sitemap. You need to remember that it will take constant iteration if you are going to end up with a website that appeals to your target audience.
You should schedule sessions wherein you review the usability of your website. You should then think about how you can improve upon the existing sitemap so that your website provides a better experience.
Do You Know How to Design a Website Layout?
It is important you think about how to design a website layout. If you don't, your website might not appeal to the people who are using it.
In this post, we've taken a look at how you can use a sitemap to help you improve the layout of your site. You need to think about keeping things as simple as possible. You also need to consider how you can get the help of a professional.
It's important you remember that website design needs to be improved over time. If you ever make changes to your site, remember to review the sitemap once more. Otherwise, the small changes you make can eventually result in a website that is clunky and hard to use.
Want to learn how you can generate B2B leads with your site? Check out this page to learn more.