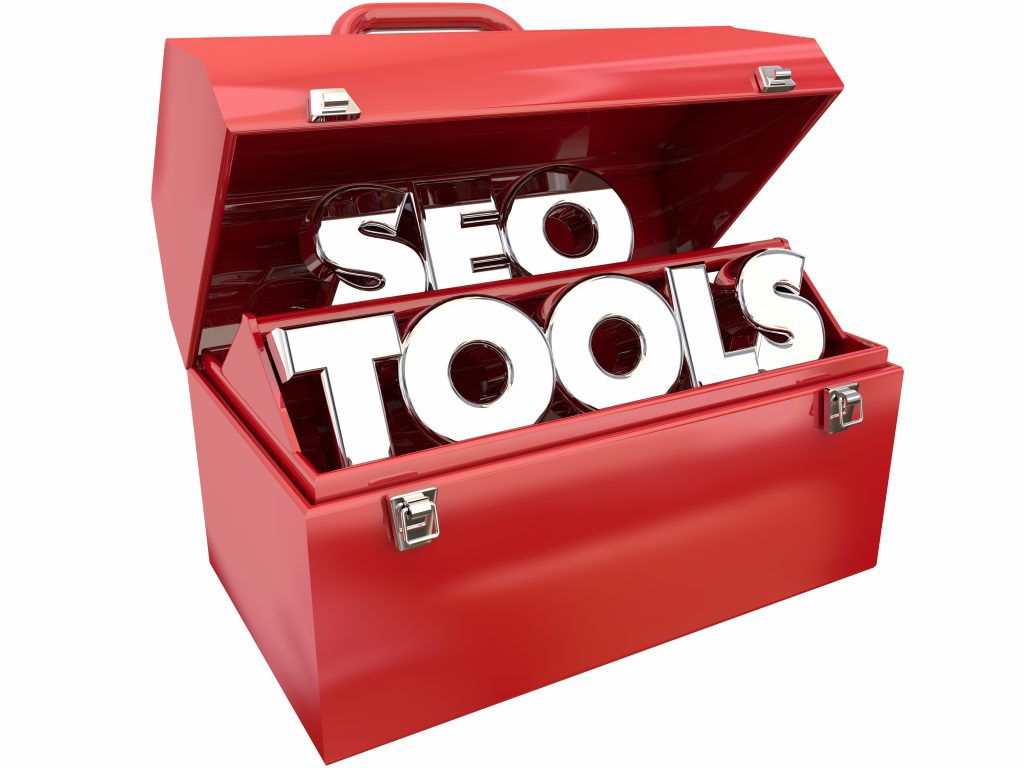 In order for your SEO efforts to get on track, you need a little help getting the information needed to make informed decisions.
Eyeballing your site and making general optimization moves just won't cut it in today's competitive market. It's essential that you have a fully-stocked SEO toolbox if you start ranking highly in searches.
We've compiled a list of the best SEO tools you should be using. Hopefully, you find these tools helpful in your quest to rank.
1. SEO Site Checkup
This is a free tool that allows you to take an overall look at your site and see how it compares to competitors of your choice. The tool uses a number of different rating metrics to give you a numerical score out of one hundred.
Additionally, it tells you which items you're lacking in and lets you know how important they are. SEO Site Checkup deals with basic SEO issues, security items, usability issues, social media, and site speed.
After using this checkup, you'll be able to choose some other tools on our list to move forward with areas that you're lacking in.
2. Site Analyzer
This is another site similar to SEO Site Checkup. The metrics used in Site Analyzer are slightly different, though, and might provide some useful insight.
Site Analyzer uses 70+ items to provide an analysis of your accessibility, design, text, multimedia, and networking elements. That includes your linking network, keyword density and distribution, images, and site architecture.
3. Google Webmaster
Google Webmaster is a tool that, luckily, comes directly from the source. Google Webmaster allows you to analyze your links and pages as Google sees them, giving you direct information you can use to optimize your page.
Further, the tool allows you to analyze your site speed through mobile and desktop, and receive a ranking on your metrics from one to one hundred.
4. Woorank
Woorank allows you to receive a quality, comprehensive analysis of different elements of your website. It does cost around 150 a month, so you definitely pay for what you get.
That said, you receive analysis on your marketing, search engine optimization, mobile accessibility, usability, social media, local traffic, and information on who is visiting your site.
It's like Woorank peaks beneath the vail of the search engine and comes back with a full description of what it saw.
5. Check My Links
A huge issue for older sites is the possibility that links have broken. As links develop, it gets harder and harder to keep track of them.
Broken links are a negative factor for search engines, and you want to prevent them from existing if you don't want to face small penalties. Check My Links takes a look at all of your internal and external links to make sure they're working well.
They make it easy to see which links work as well, highlighting working links in green and broken ones in red.
6. Index Tool
This is a useful tool that allows you to see whether or not your site has been indexed.
Being indexed is the first step in the optimization process. If your site isn't indexed, the tool gives you suggestions for getting indexed right away.
7. BuzzStream
One major element of SEO is developing backlinks. In many cases, backlinking requires that you send out a bunch of cold emails and work with those who actually respond to you.
BuzzStream makes that process a lot easier by helping you come up with cold pitches, identifying sites who would be most useful for you to contact, and keeping you in the look with responses and ways to move forward.
When you break down backlinking systematically, the process can go a lot smoother.
8. SEMrush
SEMrush allows you to get a good look at the optimization and ad platforms of your competitors.
You also get the privilege of seeing where you rank in comparison to them and what might be leading them to succeed over you. Sometimes taking insights from competitors is the way to find out what you should be doing generally as well.
9. HubSpot
HubSpot has a marketing grader tool that helps you see how you compare to your competitors as well.
The site combs through your content, how easy your material is to read, your social media content and presence, domain authority, and more. It is a similar tool to SEMrush, although it may have a few different ranking factors that come into play.
Sometimes it can be useful to get a couple different analyses of your site and work forward as you see fit.
10. Moz Pro Tools
When you get a subscription for Moz Pro, you get access to some of the industry's best materials for understanding and optimizing your site. You get the chance to run an analysis of your site, determine where you could make improvements, get reports on your progress, and see how you need
11. Google Analytics
Google Analytics gives you a lot of information on your site and the users that frequent it. Understanding your demographics gives you a better ability to tailor your optimization.
This tool gives you a spread of your demographic and keys you into which links are directing your users to your site. This way, you can get a good grasp on your local SEO and see which links or sites are contributing to your success online.
Google Analytics also has a bunch of insight into keyword research and more. We highly suggest using this tool in your efforts to optimize, because who better to give you information than the world's largest search engine itself?
Need More Help Building Your SEO Toolbox?
Hopefully, you can add a few of these options to your SEO toolbox. One element of good SEO that we didn't touch on is website design. Your site layout and usability are also key to your success.
If you're looking for more information on easy site design, visit our site to learn more.