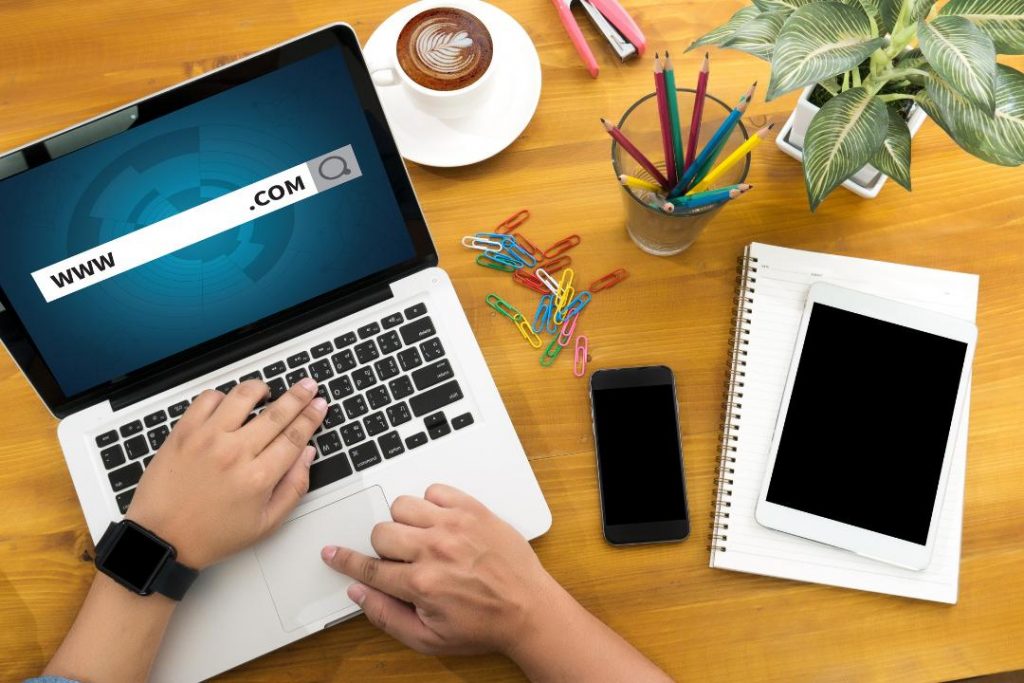 Whether your business operates 100 percent online or 100 percent brick and mortar, you need a good site design. Read on to learn why good business website design matters.
Have you started a business but not yet taken the steps to build a website?
While traditional marketing efforts, like commercials and billboards, can be useful, online marketing has become increasingly important. In fact, 80% of people use the internet to find businesses.
This means that without any online presence, you're missing out on tons of potential customers. While social media may be the easiest and cheapest route to take (and it's definitely important too), nothing beats a company website.
But you can't just throw together any old website. Good business website design is vital to getting and retaining customers.
Do you want to know more? Keep reading to discover why good business website design matters.
It's Your Customer's First Impression of Your Business
The truth is, it doesn't really matter how great your company is.
If you have a poorly designed or cheap looking website, your potential customers will think you are a poorly organized or cheap company. And nobody wants to spend their hard-earned money on a company like that.
You need to give your viewers a great first impression, and proper business website design is an important step. Take the time (and money) needed to craft a professional and aesthetically pleasing website. Make sure to have a good color palette and great images. And don't forget to make sure all your links work!
Many of your potential customers may be looking at your website in addition to several of your competitors. This means that you'll want a website that gives a great first impression and makes you stand out from the competition right away.
It Tells Your Customers What Kind of Company You Are
Once you've convinced your potential customers to look through your website by providing a great first impression, you'll want to make sure they get a sense of who you are.
They'll be more likely to choose you over your competitors if they feel a connection with your brand. Brand loyalty is a strong asset to instill in your customers. Once they become loyal customers to your business, they'll be more likely to come back again and again.
Not only will you get repeat business from them, but they'll be more likely to tell their friends and family about your company. If you can form a connection with them as well, you'll get even more repeat customers.
There's a lot that goes into brand loyalty, but many times it starts with your business website design.
It Makes Your Product Front and Center
Making a first impression and connecting with your target audience are important aspects of any business website design. However, they're useless if your viewers have to dig to learn about your products or services.
When a potential customer opens your webpage, their first thoughts are likely along the lines of "can this company meet my needs?" If you can't answer this question right away, they'll probably go to the next website on the list.
It Makes the Website Easy to Navigate
Once your potential customers know that you can meet their needs, they'll probably continue to look through your website for more information. The goal of any good business website design is to make it easy to navigate to give your customers a good experience.
Think about what your customers need to know. This could range from product prices to company location. Then, make sure your website has a design that clearly labels where they can find this information.
The most common option is to have different tabs running along the top of your website. Small drop-down menus can also help ensure your potential customers can find the information they want right away.
Whether you choose to do drop down menus to simple tabs, you'll want to be sure you've labeled them carefully. Nothing's more frustrating to customers than having to click on every different tab to find information because the tab headers are vague or unclear.
It Opens Communication Up
Even if your website is easy to navigate and you have your product information front and center, your potential clients may still have questions. This is why a contact us page is vital in any business website design.
The best contact us pages have all the information your customers may need, including at least one phone number and email address. Including your company's address is also important, especially if your customers will have to visit your office for any reason.
Take this up a notch by embedding Google Maps right into the page. If your customers need directions, they'll be able to just click the map and input their current location. Leave out old fashion directions and show your customers you keep up with the times.
It Brings Customers to Your Business
Now you may be looking at what it costs to create a professional website and find yourself wondering if it's worth it. Well, a good business website design can bring customers to your business and increase your sales.
Keep in mind, you'll only need to build your website once. Every few years, you may want to update it or change the design up a bit. But simple changes, such as altering the information on your website, can be done by you or someone in your office.
A good business website design will bring in enough additional customers to cover the cost of your website plus some (especially if you're able to create brand loyalty with your customers). Don't believe us? Well, you can read more here.
Why Business Website Design Matters
With the influx of information available on the internet, most people go there first when looking for a business. This means that it's more important than ever to have a strong online presence.
However, poor website design may leave your potential customers with a bad first impression, driving them to your competitors. Instead, make sure your business website design gives a good first impression, showcases who you are, puts your product front and center, is easy to navigate, and has a good contact us page to really bring new customers to your business.
Need some inspiration? Check out our gallery now.